Arsenal's squad have taken a sage decision: they no longer discuss Pierre-Emerick Aubameyang's future or seek contract updates from the forward.
Mikel Arteta does not have that luxury. He cannot swerve talk about what will happen with the club's premier marksman, who is in the final year of his deal.
As Aubameyang showcased at Wembley during the strategic 2-0 dismantling of Manchester City in the FA Cup semi-final, he is Arsenal's decisive edge: their player with world class pedigree.
Sharing the full story, not just the headlines
He may have missed the easiest of his chances on Saturday evening, but his two goals against Pep Guardiola's charges were not just expertly taken – they were crucial to the Gunners signposting the progress they have made since Arteta's appointment.
The Gabon international has become instrumental for Arsenal – and is vital to the rebuild the manager is undertaking at the Emirates.
Arteta believes the upward trajectory the club have been on since his appointment in December could convince Aubameyang to extend his contract.
"The way he looks at it when I speak with him, he sounds pretty convinced," the Basque said.
"But if he can see the success and direction we are taking it is the right one, I think he'll be more positive about it, yes."
In the last week, Arsenal have overcome both Liverpool and Manchester City by showing grit, defensive solidity and a clinical edge.
The project has to be enough to get Aubameyang over the line, because without his numbers and status as Arsenal's reference point, the reconstruction will be all the more taxing.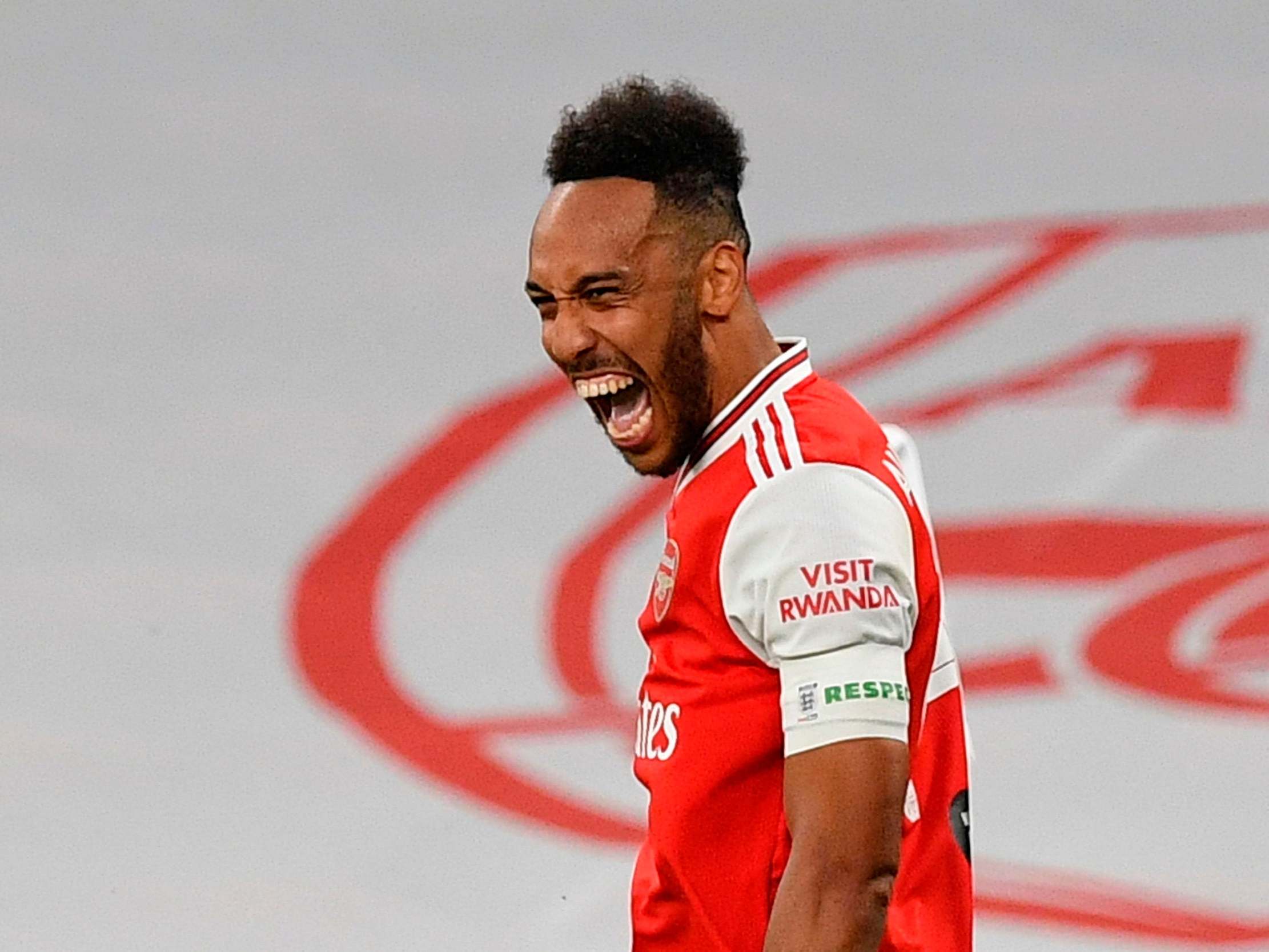 His strike through Ederson's legs was his 66th goal for the north London side since making his debut in February 2018.
That puts him narrowly behind Liverpool's Mohamed Salah (68) as the top-flight's chief forward since swapping Borussia Dortmund for the Gunners.
Aubameyang is only the second Arsenal player after Thierry Henry to score at least 20 league goals in consecutive seasons.
Kieran Tierney, the man of the match against City, highlighted the rare ability of the 31-year-old.
The full-back, tight on the byline, directed a delightful first-time long pass to release Aubameyang to seal the victory for Arsenal.
"That ball I played isn't a goalscoring ball, but he makes it one," Tierney said.
"Aubameyang has done it for so long, it's an honour for me to play with him.
"We are building for something big."
Aubameyang is indisputably a foundational block for that. It will not be easy to replace him with an equally elite forward and it certainly wouldn't be cheap.